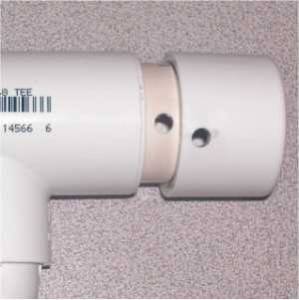 Adjustable Airhole Modification
This is an extreme easy yet effective way to adjust the amount of air entering into the standpipe. Instead of drilling a small hole on the top of the standpipe's end cap you drill a larger hole on the side of the end cap. Peter Nosko originally tried using a 1/8 inch drill and felt the hole was a bit to large.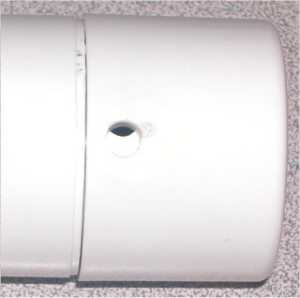 Adjustable Airhole Modification
By spinning the end cap you can make the opening larger or smaller.
The only draw back is that a slight turn of the end-cap lets in a lot more air. A thin line cut or perhaps smaller hole would be worth playing with to have finer control over how much air can enter the standpipe.
NOTE: As a follow up Peter no longer recommends this idea after using it a while. However, it is still a clever solution worth documenting.